Adosado en venta en vera
Price :
245 424 €
Apartment Salou 2 Bedroom
Price :
115 000 €
Piso en venta en Roquetas de Mar - Almeria
Price :
36 397 €
Real Estate Solutions
Details

Category: Propiedades en venta
Published on Tuesday, 25 February 2014 20:58
Hits: 78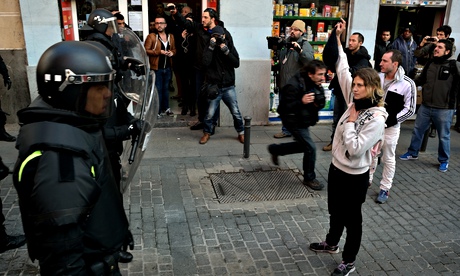 denuncia The Guardian: "Las casas vacías engendran un mercado negro de la vivienda en España"
The Guardian explica: "Los cientos de miles de viviendas vacías que hay en Madrid han dado lugar a un mercado negro de vivienda barata en donde grupos entran ilegalmente en propiedades embargadas y luego las ceden. 
Los precios varían mucho, por lo general, `comprar´ una propiedad embargada recuperada cuesta desde 1.000 a 2.000 euros, según El País.
Los que no pueden pagar eso, pueden optar por alquilarla por unos pocos cientos de euros al mes.
El precio a menudo incluye electricidad, gas y agua, y en ocasiones incluso calefacción." 
Ver articulo completo (Ingles) en The Guardian
Via | Radiocable.com
La casa vacía
Details

Category: Energy Performance Certificate
Published on Monday, 09 December 2013 20:17
Hits: 243
How do i get an energy performance certificate?
To issue the certificate of the Energy Efficiency in Buildings technician should perform a task consisting of:
a) Visits to the property, with archive data and measurement of the rooms and surfaces.
b) European registry information about the building and construction materials and systems thereof.
c) Development Certificate gathering all the data and calculating the energy efficiency by methods and software authorized by the ministry of industry.
Staff report energy efficiency associated with a letter from "A" to "G" indicating the degree of consumption of the building is generated.
Finally a dossier with proposals to improve housing is drawn to increase the energy rating and therefore achieve greater energy savings.